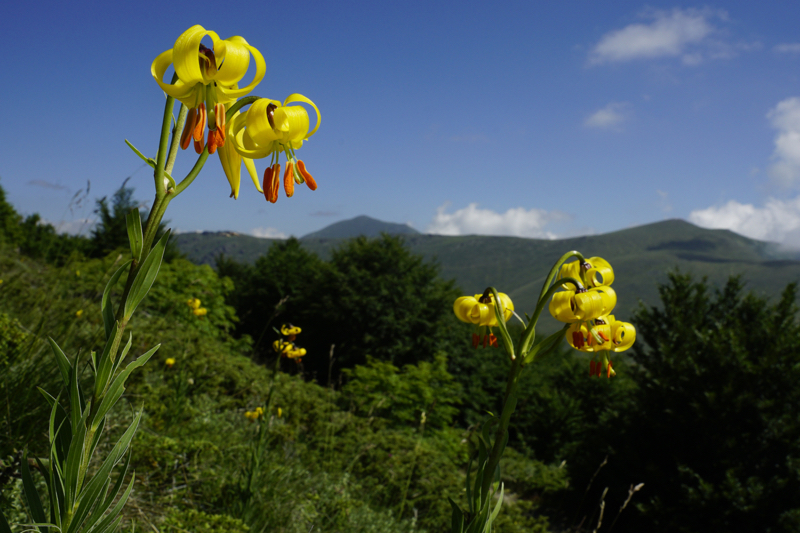 Having revelled in the wonderful lilies of north-east Turkey last year (see entry 9/7/2015) it was time to discover what Greece had to offer, another area whose flora I enjoy so much. Though the two areas are different in many respects, with for example similar floral components, they differ widely in others. For a start the lilies were much harder to find! Greece lacks the continuous mountain belt that Turkey has (the Kackar) and instead most lilies are scattered across more isolated massifs and in small woodland populations. Nonetheless I found them, beginning with orangey Lilium chalcedonicum (which a lily beetle was busy demolishing), and then some unusually late pure white Lilium candidum.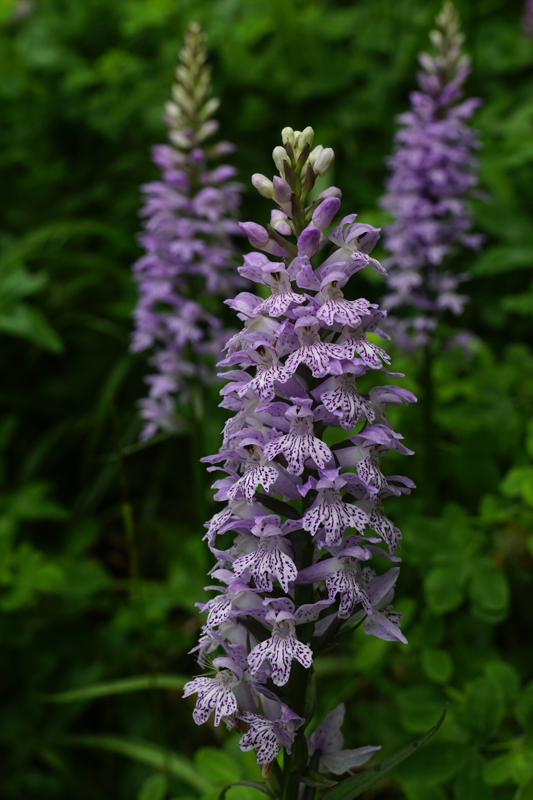 As I travelled there were other gems too, including the frequent tall spikes of Himantoglossum caprinum and in damp areas abundant Dactylorhiza saccifera and meadowsweet. Woodland edges had the lovely fawn bells of Digitalis grandiflora and its cousin D. viridiflorus grew commonly on flowery slopes above the treeline near wonderful populations of rich-yellow Lilium carniolicum. This area was a real highlight and pinks, violets, campanulas and many other flowers coloured the high turf with superb views all around. Searching for some species was time consuming, but nestled among pinewoods were the purple flowers of Lilium martagon ssp cataniae below alpine slopes thronging with Gymnadenia conopsea and rocky outcrops coloured with Hypericum olympicum.
The final piece of the puzzle was Lilium rhodopeaum and although I found it I had rotten photographic luck here. I rumbled along bad tracks through the lush, fern-filled beechwoods in the Rhodope Mountains for hours, searching high and low. I did eventually find one (past its best) alongside a clump that had just been eaten by a herd of cattle whose bells I could still hear! Timing is everything.