Vira Natura Botanical Holidays and Tours
Welcome to Vira Natura Tours, a leading travel company for dedicated botanical and flora-oriented tours, trekking and photography tours in Turkey and other destinations worldwide. Vira Natura leads tours to pristine, diverse and undisturbed natural areas to experience wild flowers at their best. We also offer, varied programs that combine botany with walking, other wildlife, fine cultural sites, gardens, flower and wildlife photography as well as trips for specialist interests. Bespoke or small group tours are possible to any destination.
The journey is what you make it!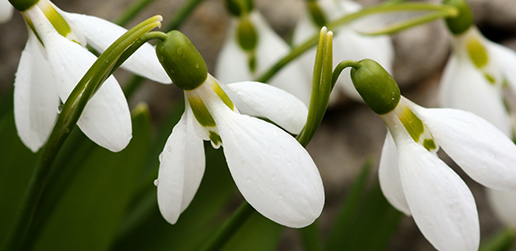 Flora of The Silk Road

In January 2015 we announced the arrival of our lavish new book 'Flora of the Silk Road' a compilation of 700 photos of over 500 of Asia's finest flowers in the wild. The response was amazing, with some wonderful press reviews and virtually sold out in just six months. However, we're pleased to say that the reprint has arrived. Signed copies are available direct from us, please email us.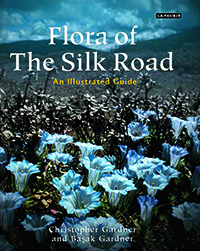 Testimonials
'Early April, 2015, we did ViraNatura's Lycia Wildflowers Tour, hiking to see a great variety of blooming flowers, shrubs, and trees, in habitats from the edge of the sea, up into forests and meadows, even mountain ridges. In all locations, Basak Gardner was able to find beautiful, fascinating flowers and plants. Always a gracious guide, her English language is excellent. The lodging, meals, and companionship were comfortable and enjoyable. We recommend you follow the ancient paths of Lycia with ViraNatura for a fine experience.'
Claire Moore and Paul Murrill, Colorado, USA
'We were obviously very fortunate with the weather but in truth that was only the icing on the cake because the quality of the holiday was uniformly excellent:
The level of knowledge that was made available to us was outstanding.
The days provided a good combination of walking, observation and indulgence
The itinerary was really well chosen to give us a very interesting range of habitats as well as stunningly beautiful views. We really enjoyed the high meadows but the coastal days were equally dazzling.
The logistics were thoughtfully planned and very well executed.
The accommodation was of a good standard and reflected local culture and atmosphere.
All people involved were helpful, friendly and efficient.
Initially I was a little bit indifferent to the cooking day (or perhaps hadn't really taken it in), but the experience was a real highlight (setting, people and the pleasure of cooking and eating the food).
Your identification of all my photos was absolutely above and beyond what I could have expected.'
David & Marigold & Gina , UK

Follow us on

Share your reviews on