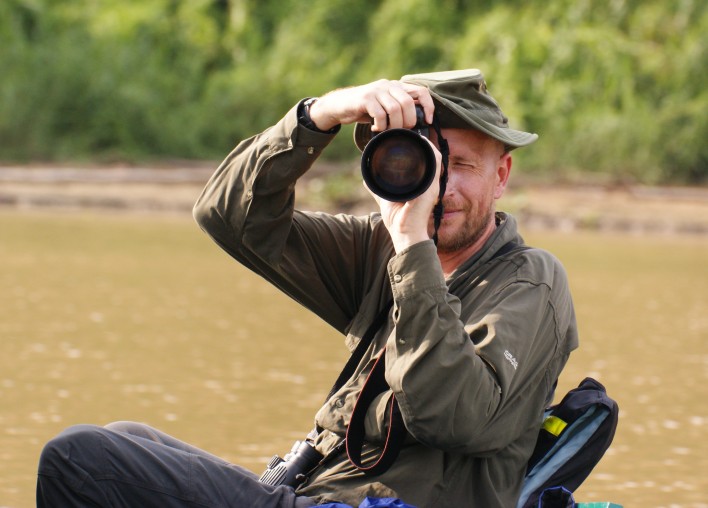 Christopher Gardner, is a lifelong plant enthusiast and naturalist. Originally from Essex, England, he gained a BSc in Horticulture from Reading University, England and spent fifteen years as a professional horticulturist and garden designer. In 1998 he co-authored the bestselling book 'The Plant Hunters'. However, his fascination with travel brought him into contact with the flora, wildlife and cultures of many exotic countries and twenty years ago he began guiding botanical and wildlife tours. He guides and arranges botanical tours throughout Turkey, Central Asia, China, Chile, Morocco, Borneo, Australia, the Mediterranean and many other countries, having led over a hundred and fifty tours. Chris has been accorded the distinction of having a flower named after him Bellevallia chrisii - a species he discovered whilst leading a tour with Basak in the Anti-Taurus mountains of Turkey. At the same time his photographic interest and ability has grown immensely leading to the publication with his wife Basak Gardner of the acclaimed 'Flora of the Silk Road' (May 2014) a collection of 530 species of beautiful flowers from Turkey to China. The follow up volume to this 'Flora of the Mediterranean' (2019) was recently published and other books are in the pipeline.
Chris will be organising and leading an exciting range of botanical, garden and photographic tours in Turkey and around the world as is also available for bespoke trips and lecture tours.
---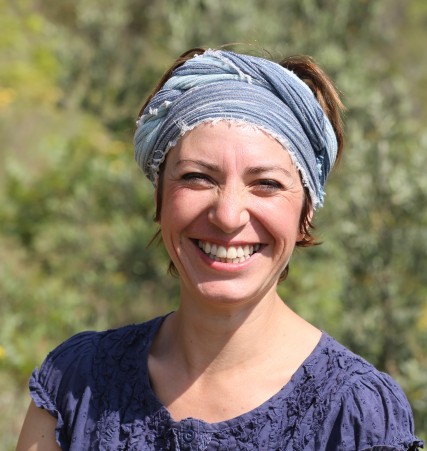 Basak Gardner, qualified with an MSc in Botanical Taxonomy at İstanbul University. Always fascinated by flowers she worked at the Nezahat Gökyigit Botanic Garden in Istanbul and then in 2004 she started leading botanical tours in Turkey and then many other countries. Basak is also an accomplished book designer and in 2014 designed 'Flora of the Silk Road' a major photographic book with her husband Chris, followed by 'Flora of the Mediterranean' (2019). Basak is also very much involved with the design of the revised 'Illustrated Flora of Turkey' an exciting new ten year project to up date one of the world's great floras. She speaks fluent English and Turkish and moved to live in Beycik, near Antalya with Chris and their two sons, Merlin and Aren, in 2010.
Basak will be organising and leading a range of interesting botanical and walking tours.
---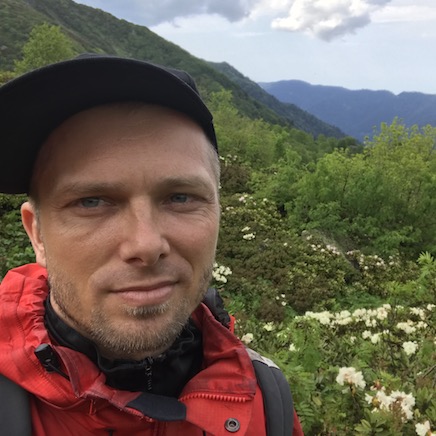 Philipp Liepelt hails from Hamburg, Germany. As a son of adventurous and naturalist parents he had already been travelled through most of Europe before he even started school. He finished his education with a Diploma in Landscape Architecture and has worked in that field since 2005. However, during his early years he developed a strong interest in plants in their natural habitat, resulting in a long list of visited countries worldwide to see them. He publishes regular articles about his trips in the German press. Philipp speaks German, excellent English and even some Farsi.
Relaxed, amiable and helpful, Philipp will be organising and leading a range of interesting botanical tours from 2019 to Iran, Greece and beyond.
---
Tamar Galystan, was born and grew up in Yerevan, Armenia. Graduating from the University of Fine Arts and Theatre in Yerevan, she majored in 16-17th Century English theatre. Later on, when she already had her two sons, she took further studies in Ecology at the American University of Armenia, something that led her to her future occupation - botany. For the past eight years she had been leading and researching botanical tours in Armenia, Georgia, Bulgaria and Iran. During that time she has carried out extensive field work and publishing a Flora of Armenia is her next ambition. Tamar is a good-humoured, well-organised guide with an infectious enthusiasm for the flora around her.
---
Dr Toby Musgrave has a passion for garden design and garden history which began at a very early age and shows no signs of abating. An independent scholar since 1994 Toby is an international authority on garden history and design. He shares his passion and knowledge as an author - 10 books and counting, a lecturer - in the classroom at DIS, online with My Garden School, aboard Expedition cruise ships and with Botanica, on television and radio, and on his blog - Garden History Matters. As a garden designer Toby has created gardens in the UK, the USA, India and in Denmark. Where he lives, is 'between gardens' and finds the climate 'challenging'.