Born in Ankara in 1950, Prof. Dr. ADİL GÜNER graduated from Ankara Science High School in 1968 and Department of Biology of Hacettepe University in 1973. Also in 1973 he completed his doctoral studies in Plant Taxonomy and by 1979, he had published his doctorate thesis "A Taxonomic Study On Some Wild Iris Species". In 1987 he became associate professor and in 1994 Professor in Abant Izzet Baysal University. Then in 2002 he announced his retirement from academic studies to become the curator of the new Nezahat Gökyiğit Botanical Garden in Istanbul.
During his floristic studies he described many new species and continues to contribute new papers on geophytes in particular the genus Iris. He is celebrated in the delightful Muscari adilii, which was named for him in 1999.
He was the editor with three colleagues of "Flora of Turkey and the East Aegean Islands" volume eleven which included many of his own papers. He was also editor of the "Turkish Journal of Botany", the scientific journal TUBITAK and the popular magazine "Karaca Arboretum Magazine" between 1991-2006. More recently he was head-editor of "Turkey Plant List (2012)" and volume one of "Illustrated Flora of Turkey (2014)", both parts of the ambitious Illustrated Flora of Turkey Project supported by Turkish government.
He is married and has three children.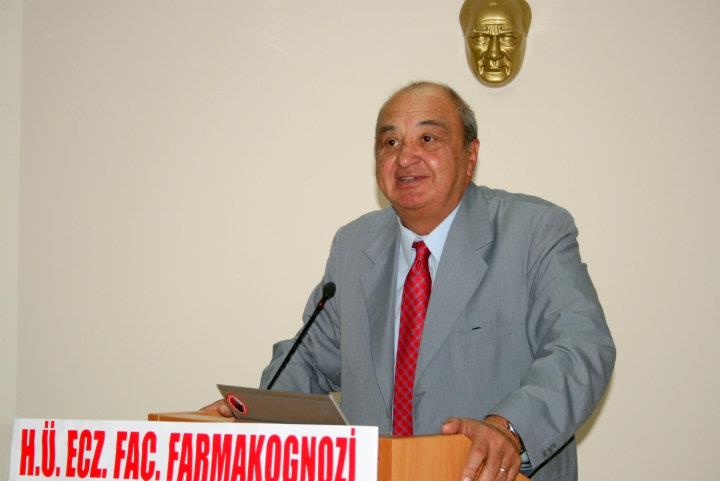 TUNA EKİM
Born in October 1939 in Ankara, he graduated from Ankara University Faculty of Science in 1962, and began his academic career there as Botany Assistant. He completed his doctorate in 1968 and from1976 he worked as post-doctoral researcher at the University of Edinburgh, contributing to the new Royal Botanic Gardens Flora of Turkey. Made associate professor in 1977 and then appointed Professor of Biology at Gazi University, Ankara in October 1987. From 1999 he worked at Istanbul University until he retired in 2006.
Ekim has been a member of associations in Turkey and overseas, such as the International Executive Board of Mediterranean Countries and Association of Plant Taxonomists OPTIMA for many years. He is also "Complementary" member of Cyclamen Society, a member of TEMA Protection of Nature Society, manager of the Flora Research Society of Turkey and Natural Bulb Society in Turkey.
During his academic career in floristic studies, fifteen species plants collected by him were new to science and described by himself and his collegues, who also named twenty species of plants after him. He is the first Turkish botanist to have hıs name given to a genus - Ekimia.
Focusing his researches on endemic plants and protection of economically important bulbous plants in recent years he published the Red Book together with his colleagues. His Turkish and English written "Rare Endemics of Turkey" book was published in 2009 (with the contribution from sixty-three fellow botanists).
Between 2004-2008, he worked as the National Coordinator of "Determination of the Caucasus Endemic Plants Red Book Criteria " project organized and supported by IUCN and the Missouri Botanical Garden. The resulting boob Red List of The endemic Plants of the Caucasus was published in 2014 (Missouri Botanical Garden).
Ekim is married and has a daughter Esra and grand-daughter Daphne.